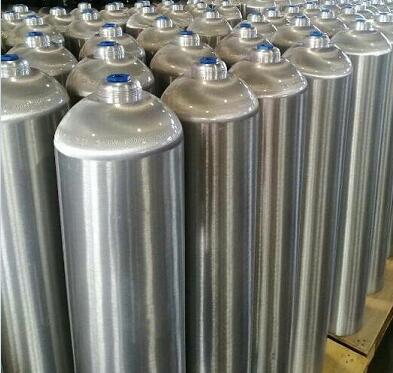 Aluminum gas cylinders are ideal to store industrial specialty gases because of lightweight, non-magnetism, corrosion resistance. NETC high pressure seamless gas cylinders are made by quality aluminum 6061 manufactured strictly in accord with national international safety stards, which assures consistency of wall thickness, weight performance. They are the first choice to fill refill various kinds of industrial gases, high purity gases calibration gases. Advanced technology has reduced the producing cost, makes our customer gain more. High stard quality control detailed instruction for use & maintenance make sure safety operation performance.

•Cylinders can be manufactured in accordance with international stards to meet customer requirements.
•Thread, fittings & valves or cylinder color upon request.
•For more specifications or other requirements please Contact us.