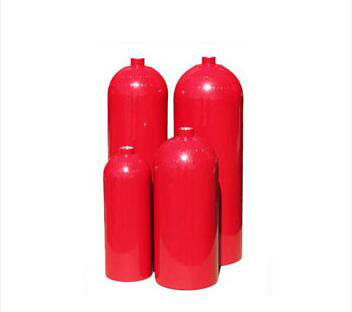 Carbon dioxide fire extinguishing is one of the traditional fire-fighting ways. The carbon dioxide is easy to liquefied, compressed stored by cylinders. Besides, it does not cause environmental pollution while fire-fighting. Aluminum fire extinguishers are becoming more more popular widely used all over the world. Comparing with conventional steel cylinders, NETC aluminum fire extinguishers are 40-70% lighter with superior safety factor. Its ideal to store transfer high pressure liquefied gases.

Cylinders can be manufactured in accordance with international stards to meet customer requirements.
Thread, fittings & valves or cylinder color upon request.
For more specifications or other requirements please Contact us.